Welcome to our Press and Newsroom! Whether you are looking for information about us, our values, our latest press releases, or images to download for press purposes – you can find everything media related here on this page. Do you have any questions, or would you like to talk to us about specific topics you have come across? Please see our contact details below .
What's new?
Announcements and publications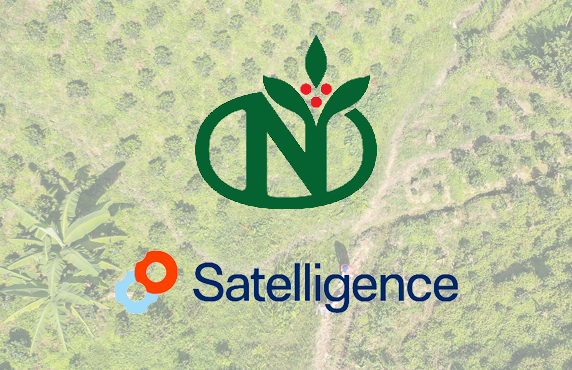 To ensure EUDR compliance, Neumann Kaffee Gruppe partners with Satelligence for a pilot to implement satellite-based deforestation monitoring tools [...]
Press Pictures
What our coffee world looks like
Please note that the images provided here may only be used for editorial purposes and must be accompanied by an acknowledgement of the source (source: Neumann Kaffee Gruppe). We welcome information about how the materials are used as well as specimen copies.
Kaweri Coffee Plantation in Uganda
Information and statements
The land rights case on the premises of Kaweri Coffee Plantation Ltd. in Uganda has been concerning us for more than 20 years and we deeply regret that a mutually satisfying solution has still not been reached. Kaweri, a group company of NKG, leased an area of land from the Ugandan government in 2001 on the assurance that it was land free of claims of any kind. Residents of the site, who were resettled, received documented compensation. Individual residents – some of whom were unaware that they were living on land belonging to the property – refused to relocate and turned down compensation payments. These people were forced to leave the land without the knowledge of NKG and Kaweri. To this day, we deeply regret the actions taken against these families. In the following years after the lease began, claims for compensation payments were made. These claims are still being clarified in legal proceedings between the Ugandan government and 401 plaintiffs in total. A settlement with as many as 258 of the 401 plaintiffs was reached in September 2021. Kaweri supports a settlement in this case to the extent possible, but neither Kaweri nor NKG are responsible for the outcome of the case. Please find the detailed chronology and further information on this case below.