has more than 2,000 employees worldwide

Neumann Kaffee Gruppe
has more than 2,000 employees worldwide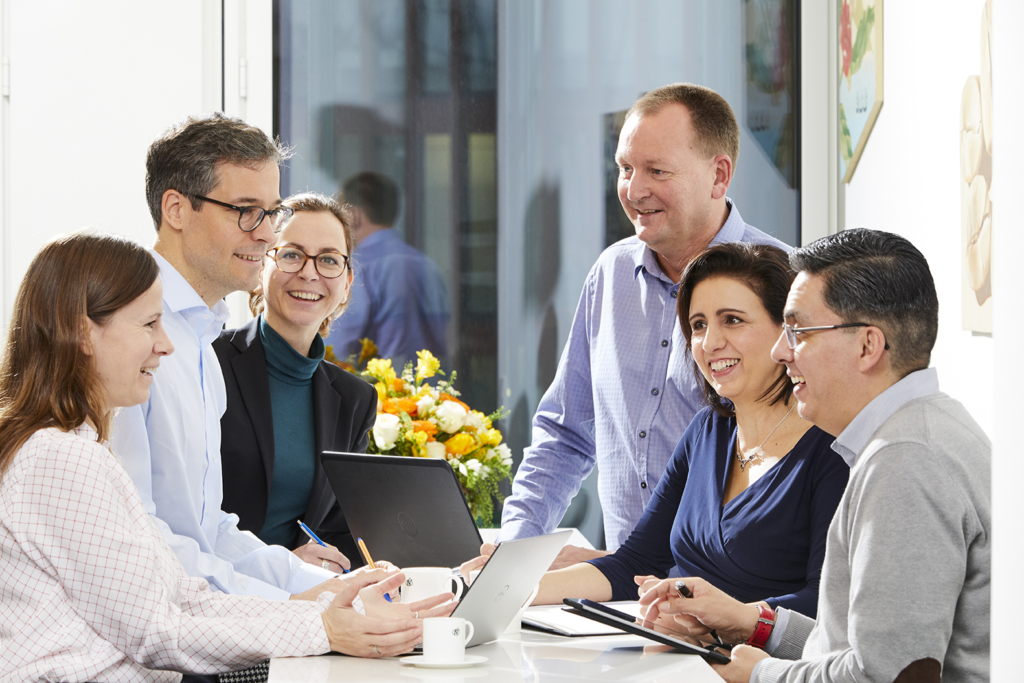 We are coffee people!
Coffee is our passion! As the world's leading green coffee service group, we create the conditions for global coffee consumption in all its various forms. Our fields of activity are as varied as the different ways that coffee is enjoyed all over the world. From cultivation via export, import and logistics – with our services along the entire value chain we contribute to every seventh cup of coffee worldwide! Every day, our international coffee experts provide valuable momentum to the global coffee market.
Do you share our coffee passion? Would you like to work with the market leader? Find out more below!
Work with a view onto Hamburg's landmarks
The Hamburg location of Neumann Kaffee Gruppe (NKG) combines the advantages of an internationally successful group with the corporate culture of a traditional Hanseatic enterprise: The Holding company Neumann Gruppe GmbH as well as subsidiaries Bernhard Rothfos GmbH, InterAmerican Coffee GmbH, Ibero Insurance-Service GmbH and ICL Internationale Commodity Logistik GmbH are located at the Coffee Plaza, right in the heart of Hamburg's HafenCity. About 120 people work in our appealing office building.
Work in a modern warehouse and processing plant
Our highly sophisticated warehouse and processing plant, NKG Kala Hamburg GmbH, is a global technology leader and is located just a few kilometers away. It also offers a wide range of attractive job opportunities.
The drivers of the global coffee business
Internationality? We don't just talk about it – we live it! And we have been doing so for many decades: Neumann Kaffee Gruppe employs over 2,000 highly qualified coffee experts worldwide and some in companies formed almost 100 years ago. Are you interested in working for one of our subsidiaries abroad? Find out more about our global fields of activity here.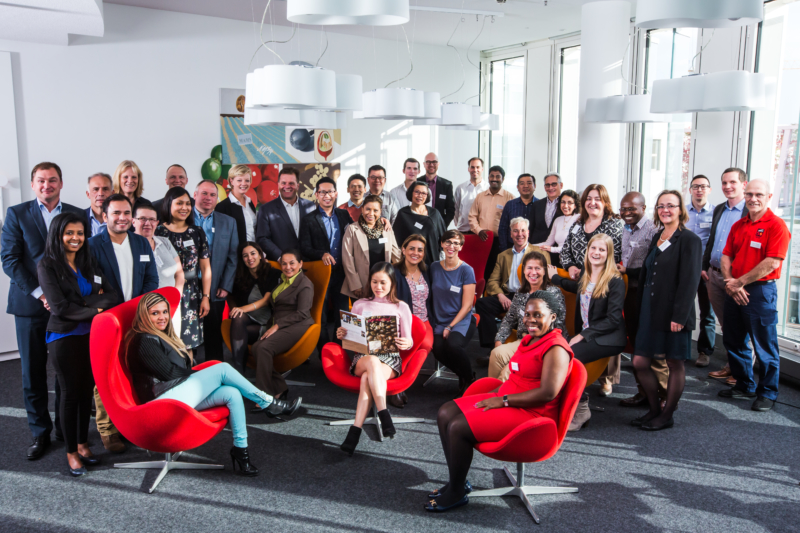 We are looking for colleagues who share our dedication.
"Coffee is a peoples' business"
– come and join our team of coffee experts
Dedicated and skilled employees are crucial to the success of Neumann Kaffee Gruppe. Whether you're a student, graduate or experienced professional – we offer a wide range of career opportunities at our locations in Hamburg. Become part of our unique team of highly qualified specialists and expect to receive varied and comprehensive training in an attractive setting in Hamburg's HafenCity! Find out more about job opportunities and trainings below.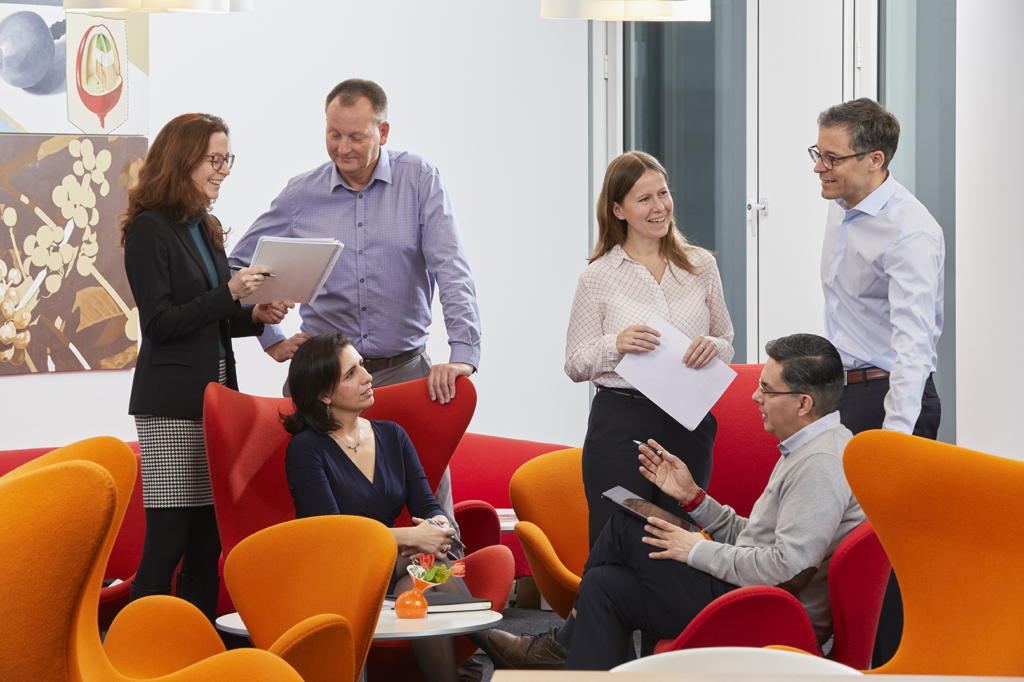 We are and want to remain market leaders. To reach that goal the training of our junior staff and future leaders is essential. We have many years of experience in the training of specialist traders and offer a wide range of career opportunities as well as intensive support in the individual departments and along the entire training path. After successfully completing their training, trainees who show a high level of commitment and willingness to learn will have the opportunity to be taken on as full-time employees. Our international group of companies can then offer you a wide range of career paths and development opportunities – both in Germany and abroad. In this section you will find an overview of our opportunities for training:
Become part of our NKG-family!
You already have professional experience and are looking for a new challenge? Find out more about the career opportunities offered at Neumann Gruppe in Hamburg and at our subsidiaries Bernhard Rothfos, InterAmerican Coffee an NKG Kala Hamburg:
Neumann Gruppe GmbH: Our departments
Interested? Then get in touch!
You can find information about current vacancies here or on our Stepstone profile.
If we currently don't have a vacancy that matches your profile, feel free to send us a speculative application. Please send your application in PDF format via e-mail to careers@nkg.coffee. Your application should contain a cover letter, availability and salary expectation, an up-to-date CV and relevant certificates. We will get in touch with you after examining your application.
Here you find all our current vacancies of Hamburg-based companies Neumann Gruppe GmbH, Bernhard Rothfos GmbH, InterAmerican Coffee GmbH and NKG Kala Hamburg GmbH:
There are currently no vacant positions.
We promote a continuous exchange of views.

Diversity – our product, activities and employees
Find out more about our work environment and how you can become part of the team at Neumann Kaffee Gruppe. Get an insight into our corporate culture.
NKG is an attractive employer for trainees and interns. In this section they tell their stories and give insights into their daily routines, work-stays abroad and general aspects at Neumann Kaffee Gruppe. Come back often and – if you want – let us hear what you think!
Our corporate culture: strong values, satisfied customers
Have you heard the term "honorable merchant"? Historically this referred to a tradition of values and virtues such as integrity, respect, honesty, loyalty, reliability, conscientiousness and long-term thinking. It is precisely these values that underlie our understanding of work. We see ourselves as "honorable merchants of the modern day" who think long-term and value responsible dealings with our colleagues and business partners. At the same time, we promote a working environment that is characterized by creativity, trust, open communication and respectful cooperation.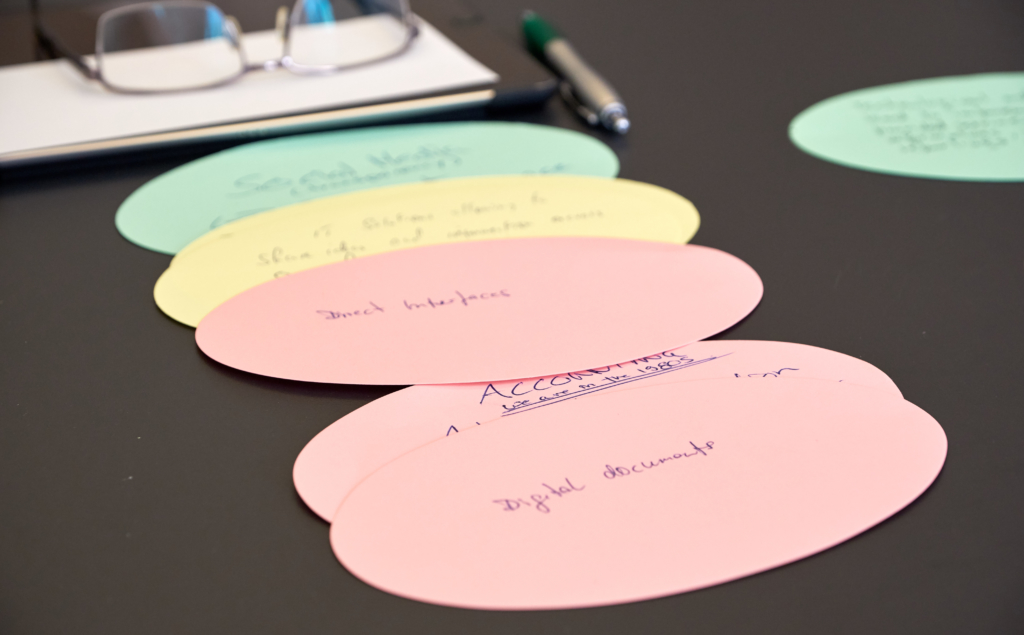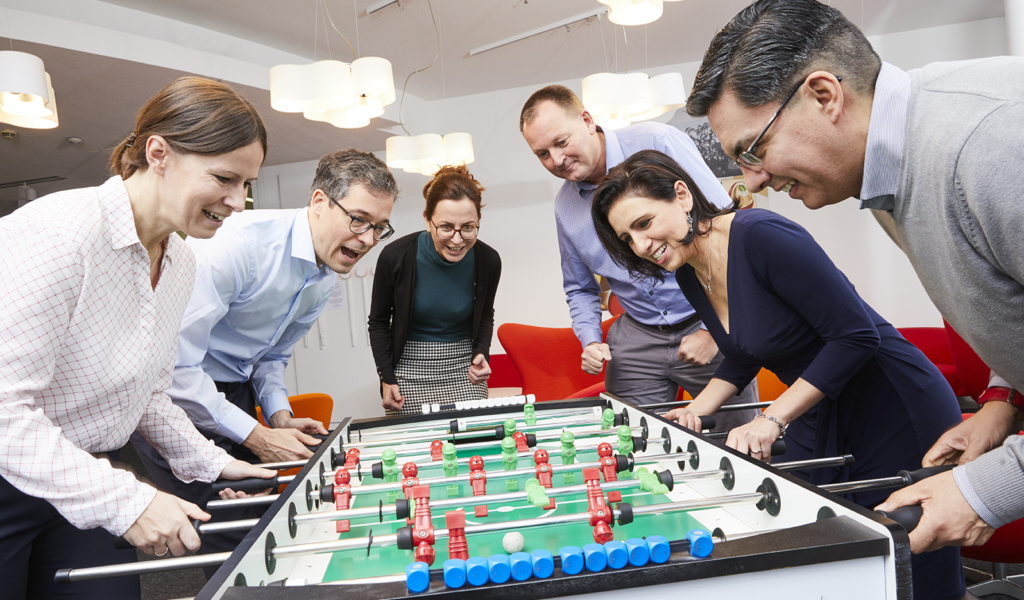 New ideas welcome: we provide space for the exchange of ideas
Dedicated and skilled employees are crucial to the company's success. We provide space for new ideas and learn with and from one another. Our Coffee Lounge and various meeting points at our Hamburg location invite our employees to quickly get to know one another and contribute to an open and cordial working environment through the regular exchange of ideas. At the same time, we encourage new colleagues to bring new impulses into our daily work. We believe that team spirit and continuous further development are at the heart of a long-term successful collaboration.
A global product, an international network and mid-sized structures – what an exciting mix!
Thanks to our unique intercultural network with locations in 28 countries worldwide, both our work and our thinking are shaped by different cultures, nationalities and perspectives. We are proud of our multiculturalism and promote the continuous exchange of a wealth of ideas and new perspectives. We learn with and from one another and thus create opportunities for professional and personal development. We regard visits abroad as an important part of our employees' vocational training and further education. Because we see coffee as an international product with a virtually unique global distribution – as a commodity that is firmly anchored in so many different cultures.
Encourage and challenge: we place great value on continued training and education
Maintaining our most valuable assets in best conditions means continued investment in our employees! In addition to a manifold working environment, you can expect these numerous additional benefits:
Attractive pension schemes, some of which are employer-financed

Subsidized food and drinks in our Coffee Lounge

Subsidized travel with the HVV ProfiTicket

Internal and external training opportunities, e.g. participation in ongoing internal language courses

All employees have opportunities to enjoy coffee and gain coffee expertise
How to become part of NKG
Get one step closer to working for the Neumann Kaffee Gruppe:
Would you like to become part of our team of coffee experts? Then send us your documents, preferably in PDF format, via e-mail to careers@nkg.coffee. We require the following documents from you:
Cover letter
Availability and salary expectation
Up-to-date CV
Relevant certificates
Our application process is as follows:
Profile check: where do you fit in?
Do you have all the information you need about the Neumann Kaffee Gruppe as a potential new employer? Here's a quick opportunity to compare your skills against our offer:
The variety of nationalities and cultures makes us unique and allows us to constantly broaden our horizon.